The Ultimate Price – by Ella Rodionoff
Jul 6, 2016 2947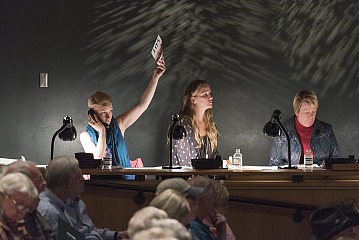 Imagine you are at an auction. A painting is brought out and people start bidding. One person bids, and then another. A third person bids. But everyone stops bidding when they reach the price they think it is worth. You see, usually, the value of something is defined by what someone is willing to pay for it.
But imagine someone bids much higher than most people think it's worth. Maybe someone they know painted it. They want it badly and are willing to pay a higher price because it is worth that much to them.
It's the same with us. We may feel rejected, worthless, or insignificant. But no matter how much we may feel this way, we can know that this isn't true. Romans 5:8 says,
But God demonstrates his own love for us in this: While we were still sinners, Christ died for us.
Jesus paid the ultimate price for us. He died so that we can live. He paid our debt so that we don't have to try and earn salvation, because no matter how hard we try, we never could. He has given us grace that we can accept and have eternal life.
That is how much he loves you. That is how much he was willing to pay. No matter how insignificant the world tries to tell us we are, we can find our worth in God. Know you aren't rejected or worthless. Know you are loved and wanted.
You are valuable. God paid the ultimate price for you.
– Ella Rodionoff