The Undo Option – by Ella Rodionoff
Jul 22, 2016 2604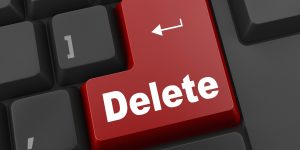 One thing I love about writing on a computer is if I make a mistake, or decide to write something different, I can easily click undo and start again. Writing with paper and pen is different. If I don't like what I have written, there is no undo button to click. It is stuck on the paper.
In life, we all make mistakes, and we can look back and wish we had made different choices. But life is not like typing on a computer. Just like writing with pen, there is no undo option in life.
This can be a depressing thought. The bad things we have done are like a list we have written in pen that cannot be deleted. No matter how many good things we do, we cannot remove this list.
The good news is that God has a different kind of Undo Option. We can't remove our bad record, but on the cross, Jesus took the punishment for it. He gave us his clean record so we can be considered righteous. 2 Corinthians 5:21 says:
God made him who had no sin to be sin for us, so that in him we might become the righteousness of God.
Looking back at our lives and the bad things we have done, we can wonder if God can love us, if he can forgive us. But Jesus has paid for our sins. You may not be able to undo your past, but remember that no matter how bad it is, God's mercy and grace are greater. You can be considered righteous with his Undo Option.
– Ella Rodionoff