What Makes a Saint – by Desmond Ford
Aug 10, 2016 3268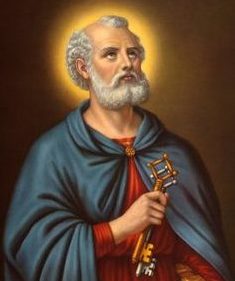 Paul, an apostle of Jesus Christ by the will of God, To the saints who are in Ephesus, and faithful in Christ Jesus. (Ephesians 1:1)
This is what a church is – it is composed of saints. However, these are not plaster saints or saints in a book with a halo around the head. The word just means 'separated ones'. It is a word that was used regarding days, it was used regarding vessels in the temple, and it was used regarding the mountain where God gave the law at Sinai. It meant something separated for God's use. So a saint is someone who is separated from the world for God's use. That's a saint.
A saint is a person who makes mistakes; they don't have it all right theologically – none of us do. We are human. None of us know much. So a saint is not someone who is perfect in knowledge and perfect in behaviour. It is someone who is chosen to respond to God and is now separated for divine use. That's a saint.
Every believer is a saint in the reckoning of God. Every believer, however erring, however erroneous in their thinking, is a saint, separated to God, faithful in Christ Jesus. If we are separated to him we will be full of faith and faithfulness.
– Des Ford. Rom 8:27-32. Adapted from "In Heavenly Places part 1"
---
---