A Whole Family Baptised on the Roof – Satyanarayanpuram, India   
Jun 14, 2017 1880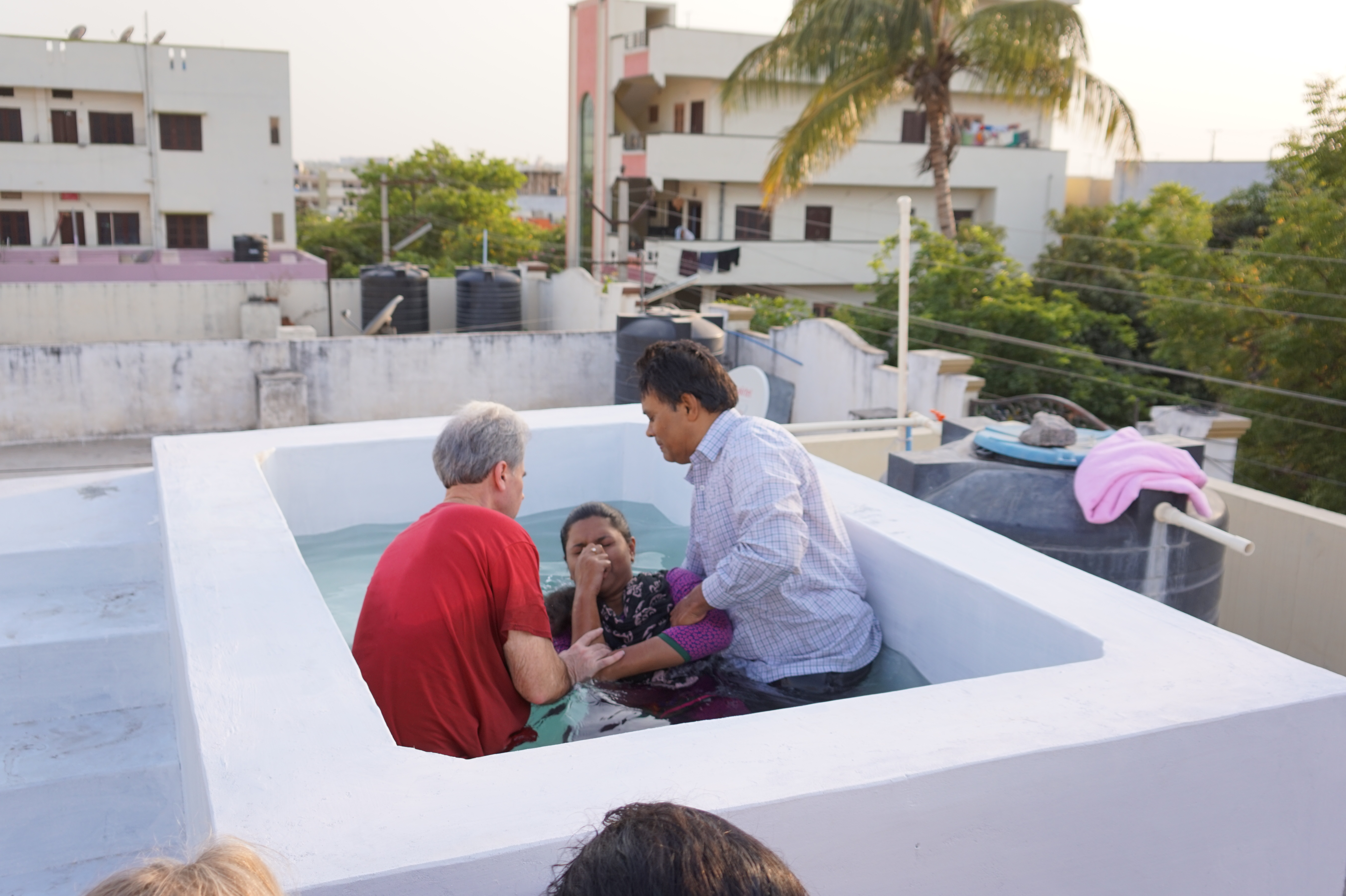 Bennya's baptism on the roof of the family home.
Three family members in the town of Satyanarayanpuram, India, have accepted Jesus into their lives and have been baptised on the roof of their family home.
Samuel and his wife Anna are well educated, and their daughter Bennya is in college. They were Hindus and had not heard about Jesus. But one day that all changed. Samuel describes how it happened,
I used to enjoy seeking worldly pleasures too much and did not take care of my family. But through my friend I heard about Jesus and he told me to change my way of life. 
I started thinking about what was wrong in my life, thinking about what I should do. So I shared with my wife what I had been told and it made her happy. But since we did not know about Jesus we asked my friend how to find out about him. Then he gave us a holy Bible.
They came to understand God's love and grace
Samuel's friend also introduced him to the GNU TV Programme, and he and his family started watching it each week. Through reading the Bible and watching the programme, Samuel and Anna, along with Bennya, came to understand God's love and grace. The message touched their hearts and they accepted Jesus into their lives, deciding to be baptised.
Samuel says,
By reading the Bible daily and by watching TV GNU Programme we learned about Jesus and accepted him in our lives. Now we all are happy and my family rejoices in Christ. Thanks to you in Christ.
– Ella Rodionoff