YOU HELPED SAVE PUJITHA'S LIFE AND YOUR LEGACY OF LOVE CAN HELP RESCUE MANY MORE!
Jul 7, 2016 1048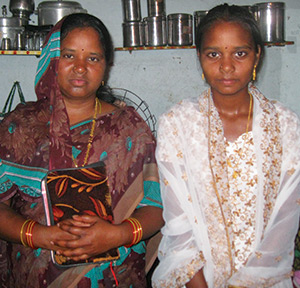 Born into a Hindu family in India, Pujitha sank into depression as her alcoholic husband caused her and her daughter Santhi untold misery. She shares, "Sometimes I wanted to end my life because there was no one who cared about me."
But while Pujitha was still contemplating suicide, she says, "I happened to see the GNU TV program. This program changed my life and led me to accept Jesus! Now I am so happy, reading the holy gospel daily and listening to the GNU program every week. I am so thankful!"
Pujitha's family have also accepted Jesus, and her husband has stopped drinking. Thank you for helping to make stories like this possible through your gifts and prayers!
And please prayerfully consider how you could leave a legacy of love for many more like Pujitha by including GNU in your Will. Simply visit goodnewsunlimited.com/legacyoflove. Thank you!