YOU'RE REACHING LIVES FOR CHRIST
Sep 23, 2015 1802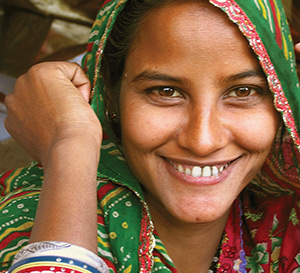 Thank you for prayerfully considering our August letter, which came with the special offer of Des Ford's book, How to Manage Stress in Partnership with God.
In the letter, Eli shared with you the story of Radhika in India. She said,
"I was a Hindu. I had no peace of mind. I heard the gospel at the Good News Unlimited gospel evangelism program, and for the first time I prayed to God, with strong faith. I was so happy! I accepted Jesus Christ as my Saviour! When I had finished praying, I realised that God had given me peace of mind."
Your donations are helping many more people like Radhika accept Jesus Christ as their Saviour and find the peace of the gospel!
We are humbled that God has given us the privilege of being co-labourers with you. Thank you for giving generously to this effort so that the Good News of Jesus will flood this world like a tidal-wave of grace!